Beat Connections
Editorial map illustration of Great Britain for the feature Nu Balearic Network and the electronic music magazine Disco Pogo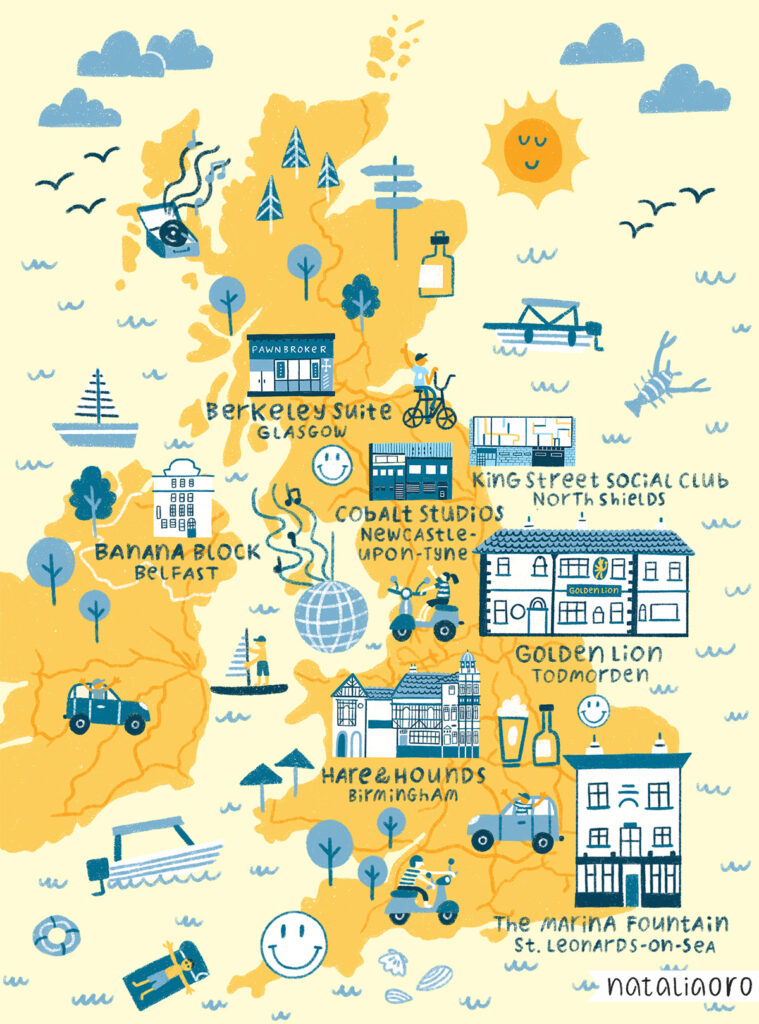 Map location: UK, Europe
Art Director: Jones Design Create
Magazine: Disco Pogo, issue 4, 2023
Description: Illustrated map of the British Isles and the emerging electronic music culture bringing the Balearic Dream to the UK. The map shows seven venues in Great Britain and Northern Ireland in a warm colour palette and summer time party vibes.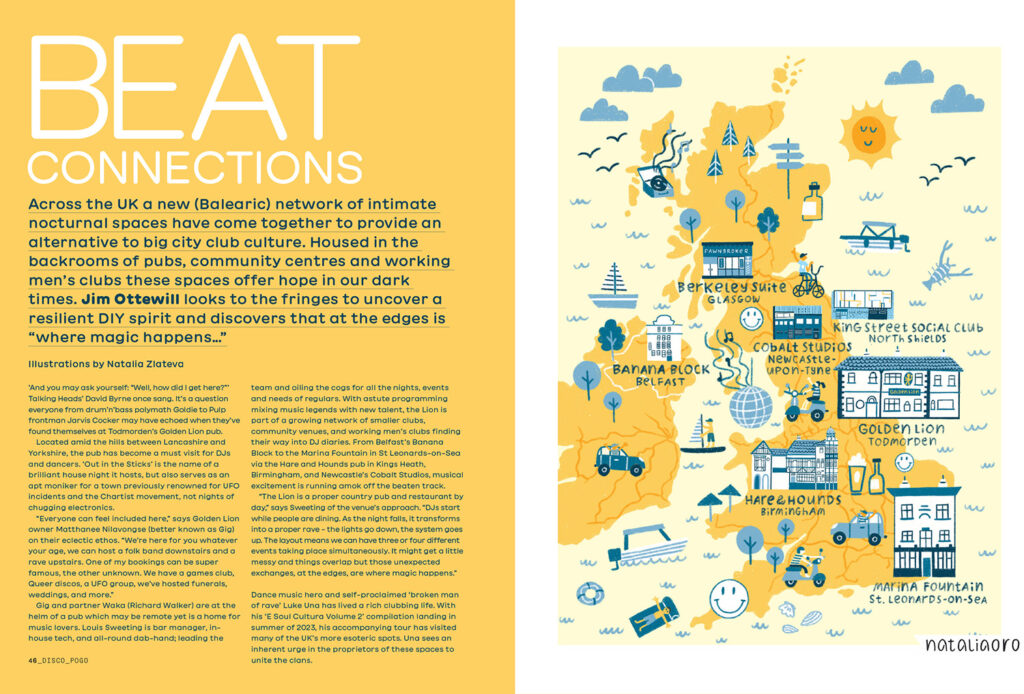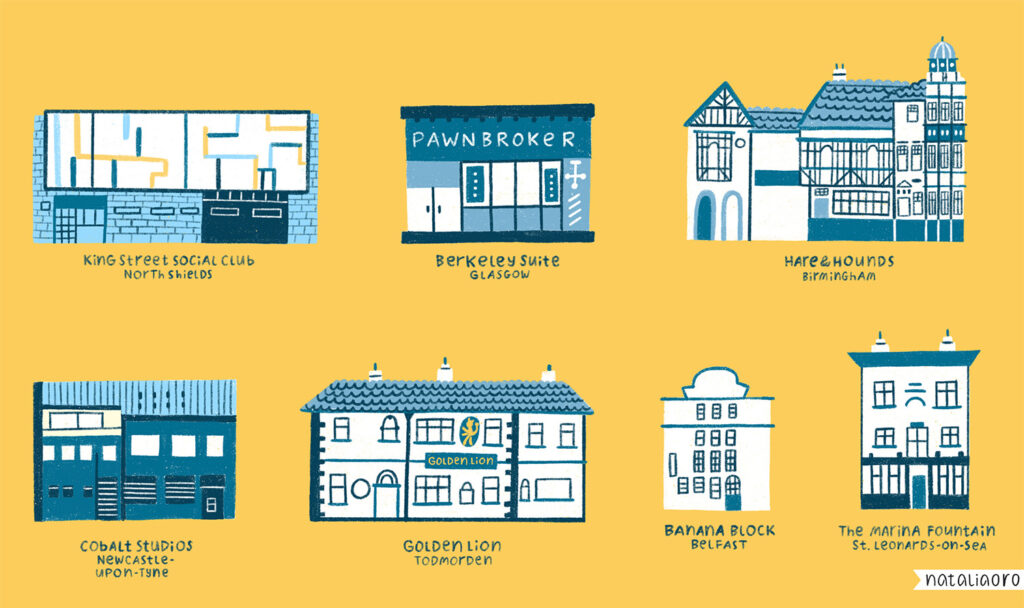 Interested in working together? Please contact me directly and and explain a little bit about
your project.