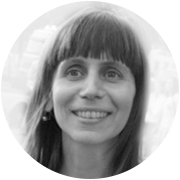 Hi, my name is Natalia and I'm an illustrator and designer based in Frankfurt, Germany who specializes in surface pattern design and editorial illustraion – travel & food illustration and infographics. I have more than 15 years of experience in design and in the last years I focused on illustration and pattern design. Since I was able to hold a pencil I'm continuous drawing and creating and I'm passionate about sketching, illustrating and crafting.
I have an inquisitive mind, love to explore new themes and believe in life-long learning. The artwork I create is playful and colorful with a pinch of humor. The nature and the trips to foreign countries with their exotic flavors are huge source of inspiration for me.
When I'm not illustrating you can find me exploring new areas either near home or somewhere in the world or cooking new delicious recipes and afterwards illustrate them.
If you are looking for a detail obsessed illustrator who can create appealing and beautiful artwork for your products or publications, please reach out at contact@nataliaoro.com .
FEATURES
Sketch Design Repeat | Illustrators For Hire | Print & Pattern | Superminimaps | Creativehowl