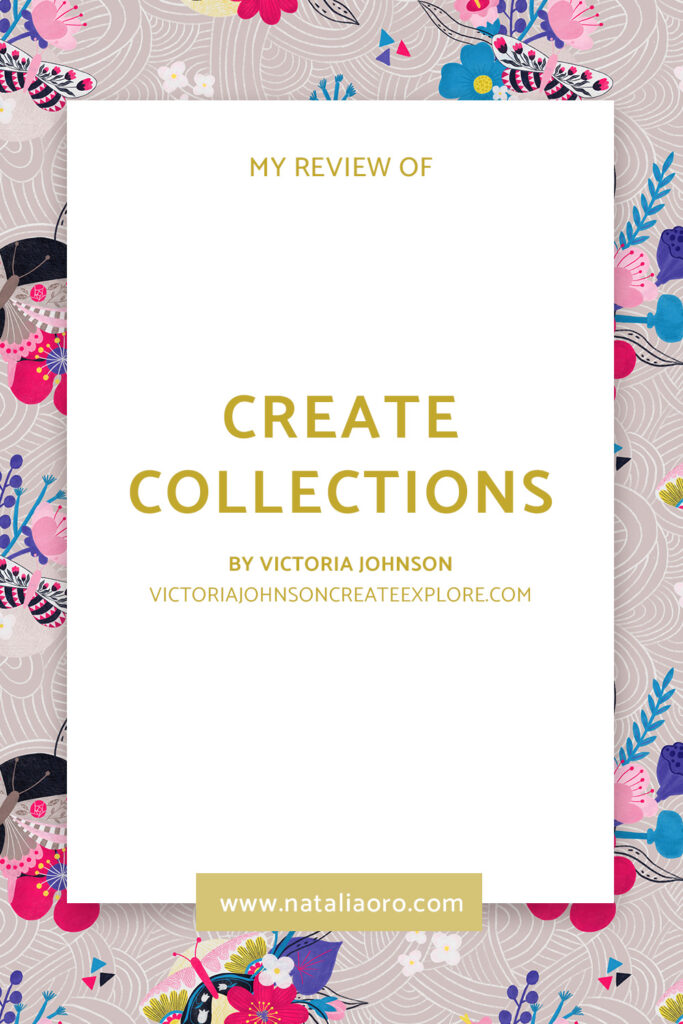 At the end of 2021 I took Victoria Johnson´s Create Collections class. At the beginning of the year I two Create Christmas classes and I knew already Victoria´s teaching style. So, as she opened the registration for this 5-weeks course I was very happy & excited to subscribe. Andy I wasn't disappointed.
Victoria thought us her process of creating cohesive collections. She generously shared her experience in the industry and how to create a marketable artwork. I learned a whole new process to work efficiently, stay motivated & true to me and my style.
My results of the course:
In only 5 weeks I created not one but two small collections! Each one consists of 5 designs. In total I created in 5 weeks 3 placements, 3 hero patterns and 4 coordinates. Which are cohesive and can be mixed easily together as they have the same theme, coulor story, technique and style.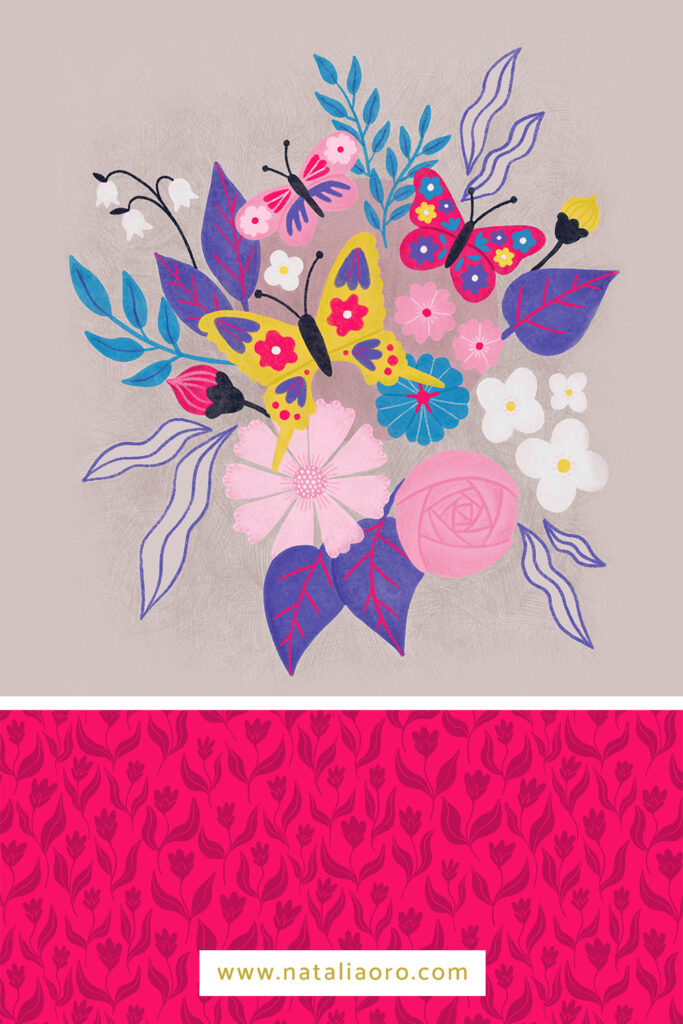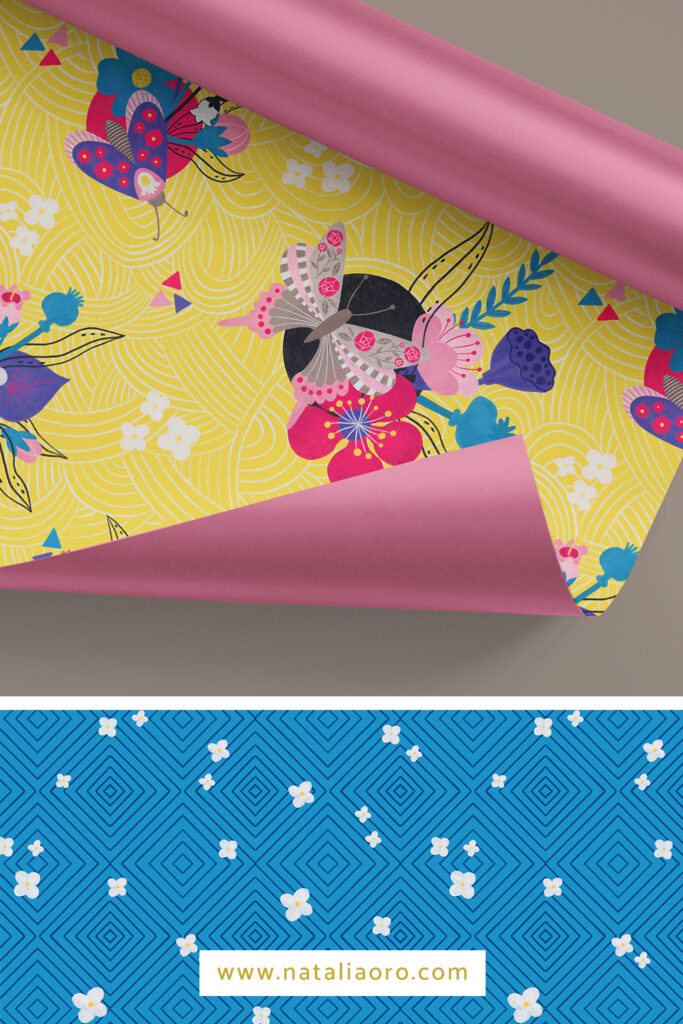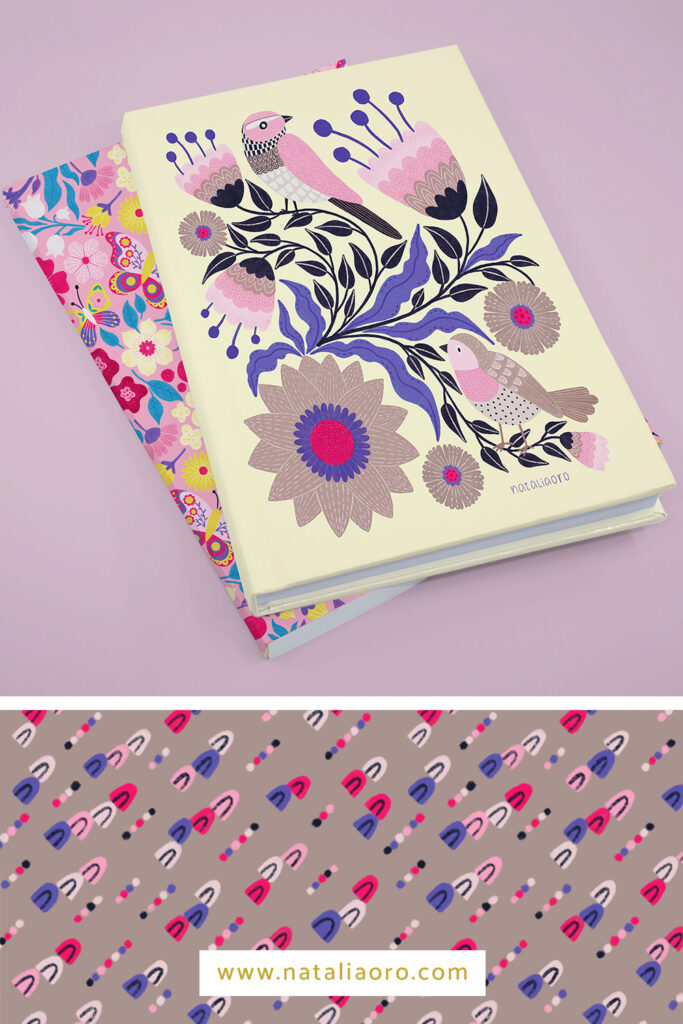 The reason why Victoria´s method works so well and efficiently for me is the following: for the given theme I had to choose only onece a colour palette, research the theme, sketch motifs and develop ideas. As a result of this it was very easy to dive in, choose from the pool of ideas and motifs and "just" draw. For me it was very helpful to concentrate on only one thing at a time – a placement, a complex pattern or a coordinate. This framework enabled me to work faster and purposeful, to stay in the flow and create a lot of designs for one and the same theme.
The outlines of the course:
The course runs over 5 weeks and it is broken in 5 steps, which are building on each other.
1: creating colour story
2: working on a placement illustration
3: creating a complex hero pattern
4: develop simple coordinate patterns
5: everything comes together in a collection, reviewing, making adjustments. Or the best of all – using the momentum and creating artwork for a new collection using the same theme, colours, technique and method.
In conclusion I loved a lot the clear instructions, real life examples of her creative process, the bit sized information and industry insights. This course was transformative for me as now I plan for 3 to 4 designs and an illustration in the same theme & colour palette. Often, I create more designs so I have enough to choose from.