Map illustrations of four iconic islands: Ibiza, Tenerife, Malta and Cuba
This collection of illustrated maps features four Spanish-speaking islands – perfect for all kinds of outdoor adventures such as hiking, sailing, diving, swimming or just relaxing. The maps feature different places and activities to enjoy your stay on each of these beautiful islands – iconic landmarks, food, culture, leisure time.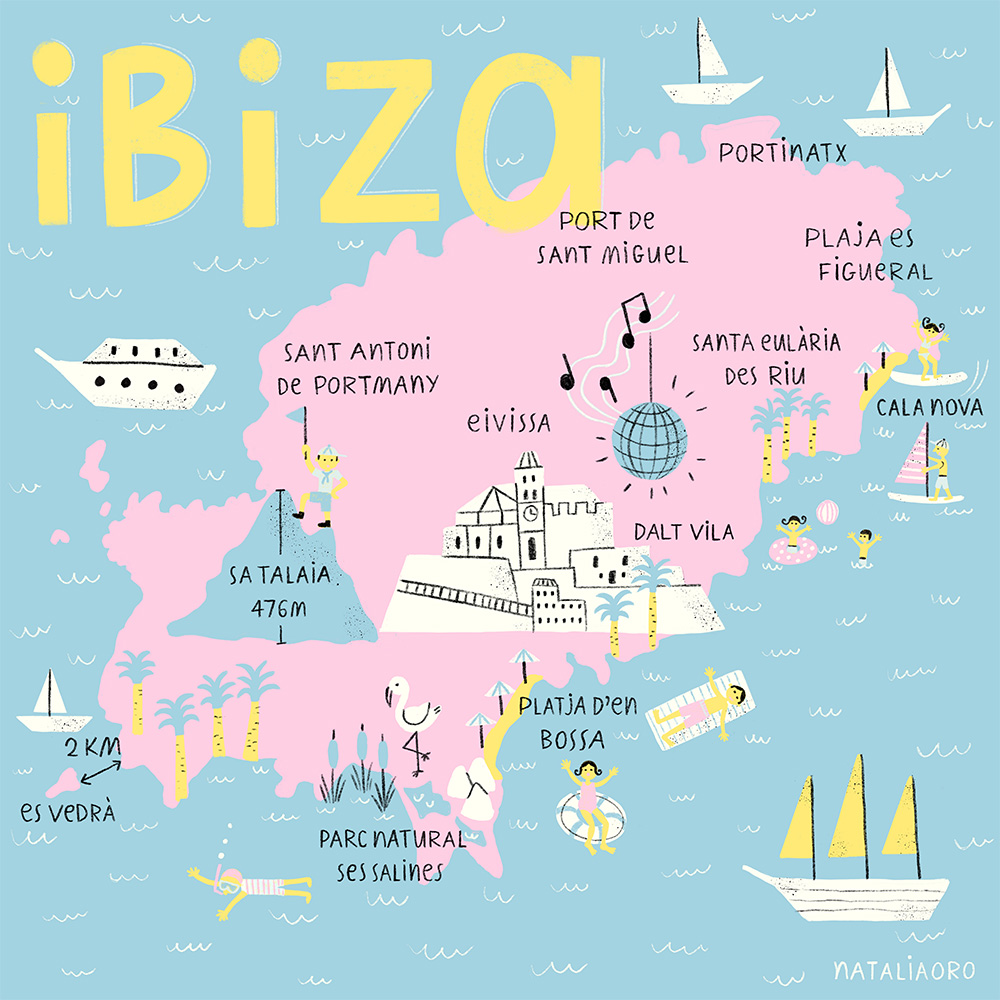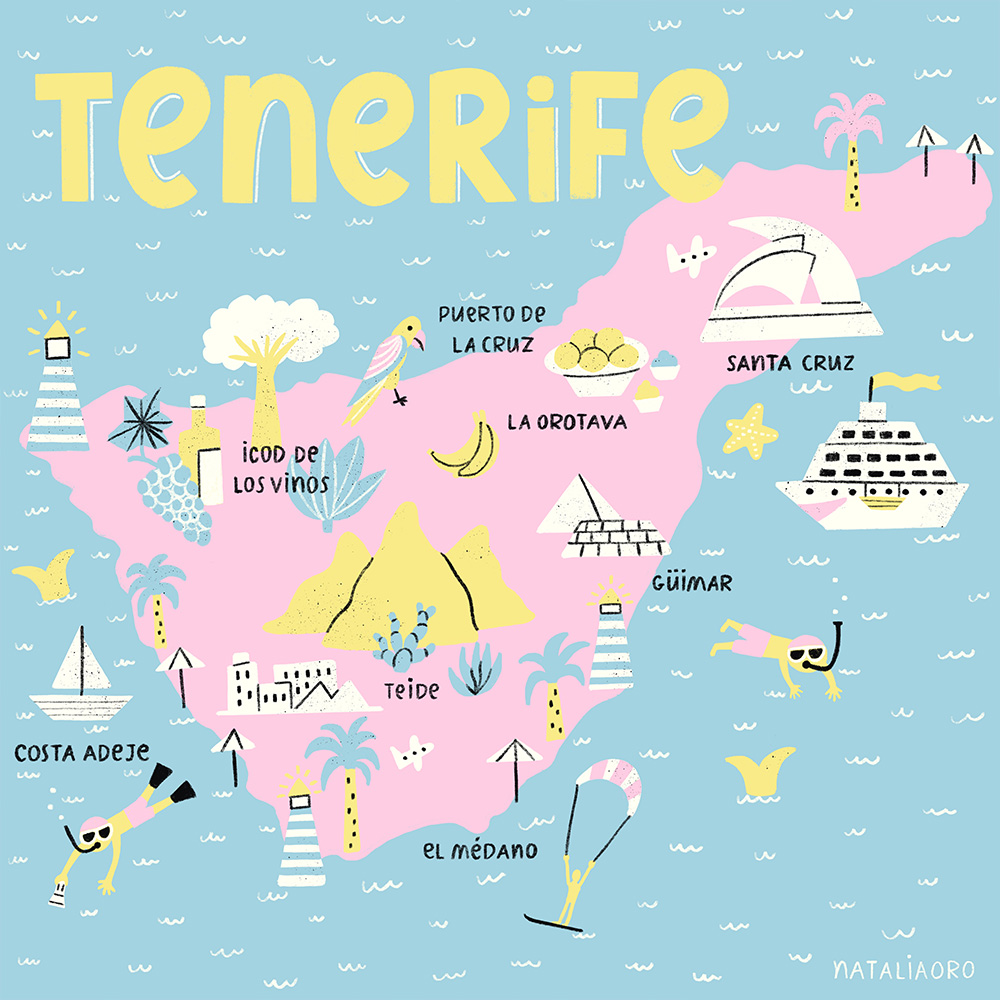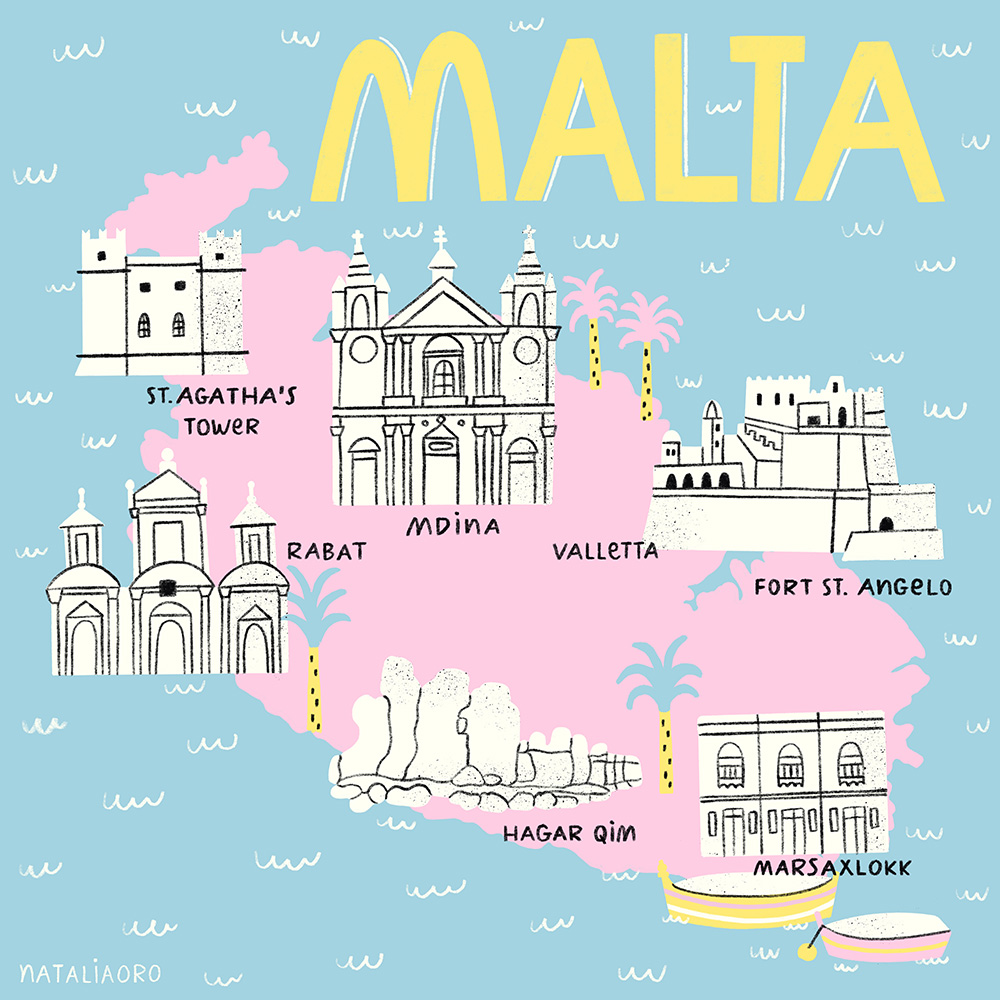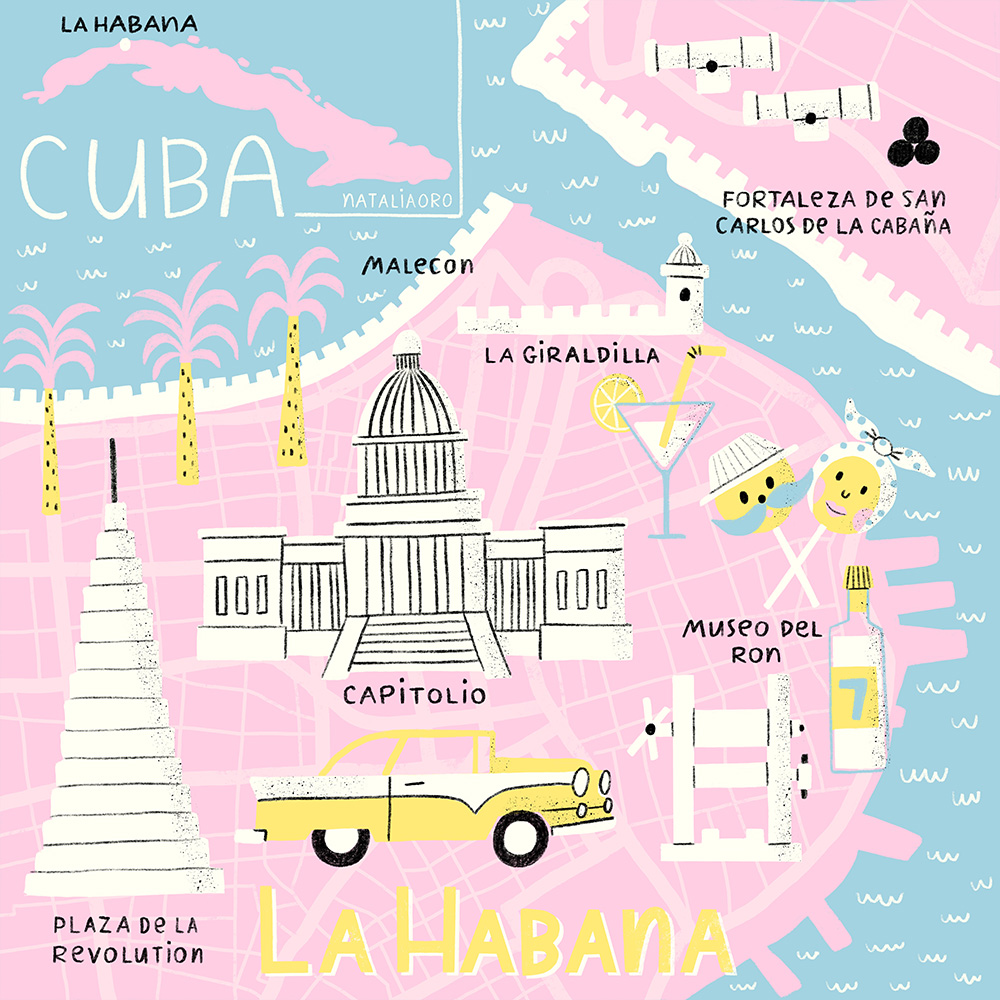 Interested in working together? Please contact me directly and and explain a little bit about
your project.